PRAGUE
Zara Pfeifer
Good Street!
Zara Pfeifer's analogue series Good Street! portrays the daily life of truck drivers around Europe. The majority of the images were taken with René, a Czech lorry driver who Zara Pfeifer joined on several round trips between Prague and the UK. On each trip, the two shared the truck cabin for four days around the clock, including eating and sleeping, despite not sharing a language.
Pfeifer took her first photographs of trucks because of their aesthetic qualities: the way the anonymous vehicles are radically out of scale in the city, where they can block entire views and are hardly able to turn on the streets. These cargo containers on wheels belong to the concrete web of highways, gas stations and industrial harbours on which goods flow between countries and cities. Pfeifer was drawn to look closer at this system – an infrastructure both problematic and indispensable – and the people that operate it every day. Pfeifer's images take us inside truck cabins that function as 24-hour machines for living. Without zooming in on the individual, it is possible to glimpse at the drivers' personal routines.
Good Street! documents the friction between the raw infrastructure of globalisation and the individuals it ultimately depends on. How optimised should a system be when it still needs a person – each with their own needs, fears, and family issues, longings and desires – at the wheel?
(From the artist statement)
​
Video sequences of the truck journeys from Prague to Great Britain, 2022
​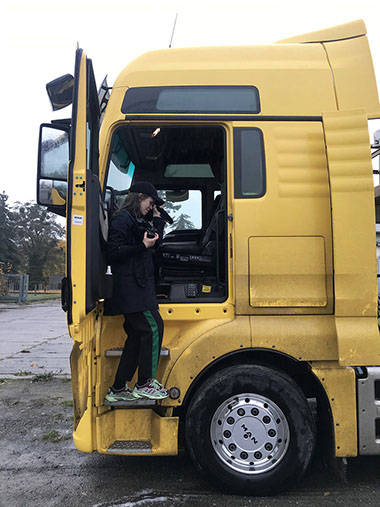 Behind the scenes, Good Street!, journey from Prague to Great Britain, 2022
​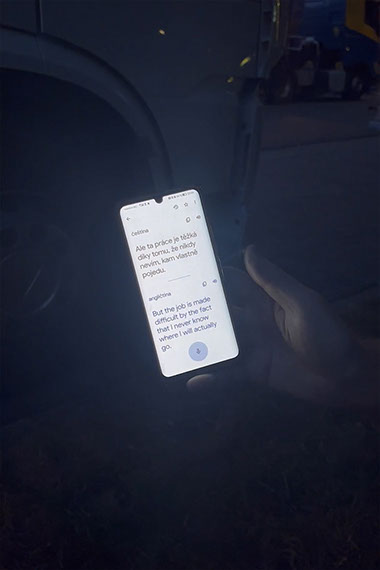 Behind the scenes, Good Street!, journey from Prague to Great Britain, 2022
​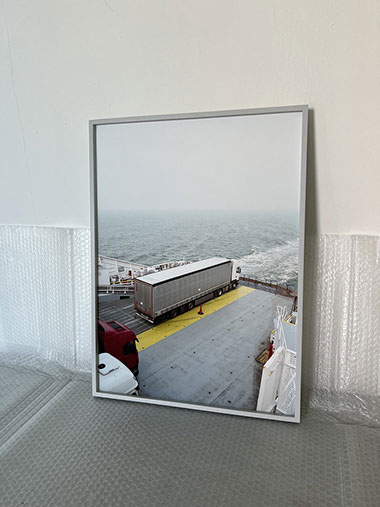 Good Street!, during the exhibition set-up, Austrian Cultural Forum Prague, 2022
​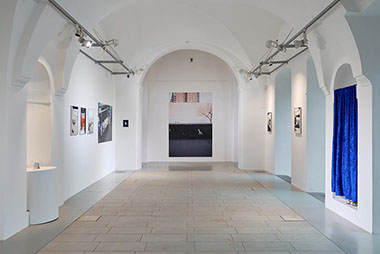 Exhibition view Good Street!, Austrian Cultural Forum Prague, 2022
Photo: Jan Kolsky
​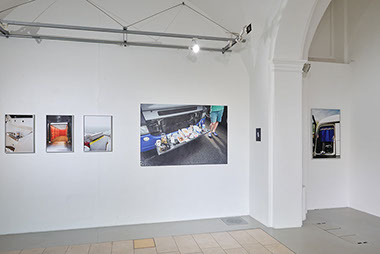 Exhibition view Good Street!, Austrian Cultural Forum Prague, 2022
Photo: Jan Kolsky
​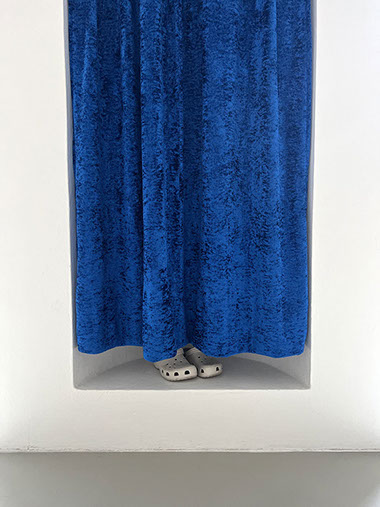 Exhibition view Good Street!, Austrian Cultural Forum Prague, 2022
Photo: Jan Kolsky
​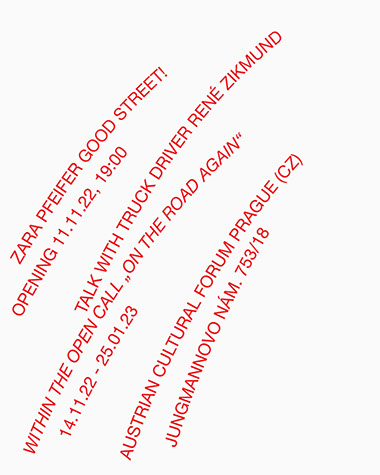 Exhibition flyer, Good Street!, Austrian Cultural Forum Prague, 2022