BUCHAREST
Mutual Loop (Martina Tritthart & Holger Lang)
s[a]it{life}
The venue was an empty 1960s building once used by the communist party as their headquarters.
"We put out a call to the public asking for local photos, audio, and video material to use in our interventions that resulted in a lively exchange with the Romanian art scene, with individuals and collectives also participating by contributing their own work to our project. This not only made it possible for us to develop and implement our video installations for the Omnia Hall using material created by Romanian artists (including renowned artist couple Aurora and Iosif Király), but also to coordinate and support the site-specific realisation of additional works of art. On three evenings from 26–28 August 2022, we carried out two performative tours through the building and the works of art, under the title Omission Possible." (From the artist statement)
Artistic collaborators in Bucharest: Iosif und Aurora Király, Béla Zoltán, Diana Paun, Ina-Alice Dănilă, Irina Motroc, Tavi Anghelus, Denise Lobont, Alina Tofan, Amalia Mititelu, Diana Draghici, Sever und Ana Petrovici-Popescu, Simona Dimanche (and her artist group X-Art Collective), Angelica Stan, Mara Mărăcinescu, Elena Preda, and others.
​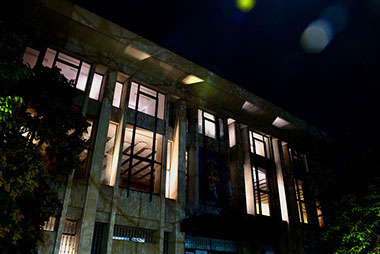 Sala Omnia, Bukarest, 2022
​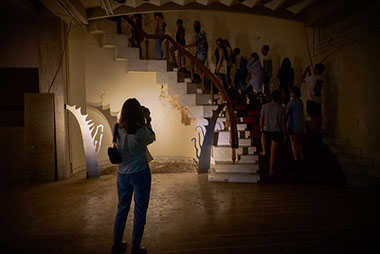 Omission Possible / s[a]it{life}, video installations and performative tour, Sala Omnia, Bukarest, 26.–28.8.2022
​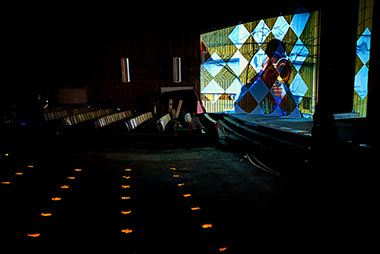 Omission Possible / s[a]it{life}, video installations and performative tour, Sala Omnia, Bukarest, 26.–28.8.2022
​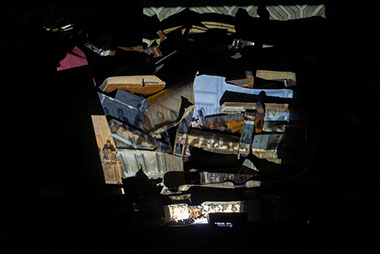 Omission Possible / s[a]it{life}, Videoinstallationen und performative Tour, Sala Omnia, Bukarest, 26.–28.8.2022
​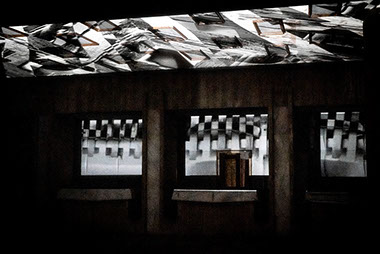 Omission Possible / s[a]it{life}, video installations and performative tour, Sala Omnia, Bukarest, 26.–28.8.2022
​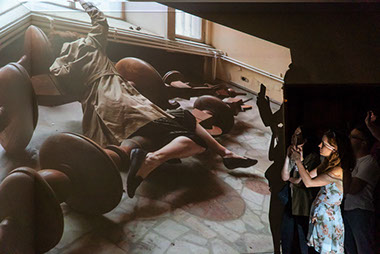 Omission Possible / s[a]it{life}, video installations and performative tour, Sala Omnia, Bukarest, 26.–28.8.2022